PRESSURE RELIEVING SUPPORT
Designed with a curved edge and centered notch that precisely encloses and supports your neck.
The front edge of this pillow tilts slightly forward and helps provide correct neck alignment.
Personalised ergonomic support
Made with the same unique TEMPUR® Material found in our mattresses, our pillows provide complete support all night long
Visco-elastic cells that actively mold and adapt to your head, neck and shoulders
Ultimate comfort and support
Have your Greatest Of All Time Sleep with this amazing pillow
Washable and hypoallergenic cover
This pillow has a washable cover. It can be washed at up to 60°C to kill all dust mites, so you can always enjoy a fresh and clean pillow. All TEMPUR® pillow covers meet OEKO-TEX® CLASS 1 standards to ensure that they are completely free of harm for you.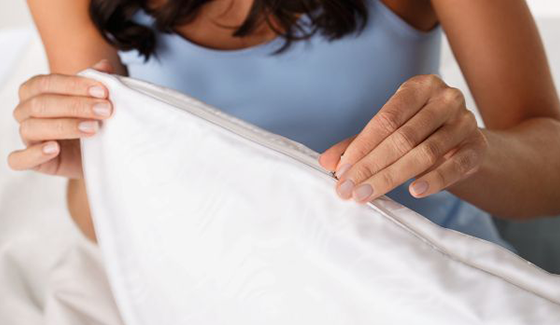 For back and side sleepers
The unique shape of the TEMPUR® Millennium Pillow has been carefully designed to support back and side sleepers.
AUTHENTIC TEMPUR® MATERIAL
Exclusive TEMPUR® Material, first developed by NASA® , actively cushions and supports your head, neck and shoulders, so you will feel supported all night long.
MADE IN DENMARK